We are a trusted provider of outsourced accounting and administrative support services. We focus all of our energy on relieving you of your administrative headaches, so you can stay focused on what matters most to you: your mission and growing your company…
Foundation Management Associates LLC is leading the way in outsourced internal accounting & administrative support services.
We combine our integrity, expertise and state of the art technology, along with our unwavering dedication and commitment to our clients' mission, to provide cost-effective accounting and administrative support solutions for our clients.
We personalize our relationship with you, bringing innovative ideas and solutions for our clients. And we hope that through these efforts we will help, in some small way, to make a real difference in the community in which we serve.
We are a trusted partner and advisor to our clients, and we help bridge the financial expertise gap required to effectively manage an organization when full time resources are not possible.
We do this by leveraging state-of- the-art technology, combined with just-in-time financial management and bookkeeping resources, to provide our clients with just the amount of service they need during the month, and throughout the year.
And best of all, we can often do all of this for no more than the cost of a good bookkeeper.
We are valued by our clients for providing a wide range of cost-effective services from bookkeeping to CFO level services, but only for the amount of time they need during the month. And we can often do this for no more than the cost of a good bookkeeper.
OUTSOURCED ACCOUNTING SERVICES
Small to medium sized non-profit and other organizations often need the services that a controller or CFO would provide, but can only afford a bookkeeper.   This is where FMA can help.   By leveraging technology and streamlining bookkeeping processes, we provide our clients with a comprehensive, but cost-effective outsourced accounting solutions.
We specialize in helping our clients' board of directors and management eliminate the headaches associated with their accounting & bookkeeping processes.
As your outsourced trusted advisor we take care of the internal financial management tasks for you, but only for the amount of time you need during the month.

We streamline and manage the external annual audit process for you. We know what your CPA firm needs, and we take care of all the headaches for you.

We also work seamlessly with your CPA firm to better manage the process of preparing your tax returns.

Most importantly, we help you significantly improve your internal administrative and accounting controls over your financial assets.  We provide another layer of segregation of duties, or another set of eyes, watching over your transactions and providing you peace of mind.
OUTSOURCED ADMINISTRATIVE SUPPORT SERVICES
Larger non-profit and other organizations should also consider FMA when streamlining their financial and administrative functions.   Did you know that FMA can help dramatically streamline your vendor bill-paying processes via a totally paper-less and check-less vendor payment solution? We utilize the latest SAAS – based solutions that can not only process your vendor invoices electronically, but also enable your organization to provide electronic management approval of these vendor invoices as well.
FMA is also valued for providing assistance with your selection of other trusted vendors.  We often are asked by our clients to advise them regarding the selection their external Audit, Tax, Human Resource, Payroll, Facilities, Information Technology, Insurance, Legal, Real Estate, Contracts and Website Development providers.
In addition to our bookkeeping and accounting services, FMA also provides a full range of outsourced administrative support services to trade associations and other similar organizations. Our services range from member database management to event planning.
SO, HOW DO WE DO ALL OF THIS FOR YOU?
We have often been described by our clients as their "Accounting Department in a Box";  providing a comprehensive, one-stop shopping solution that not only meets our clients' needs, but we provide these services in the most cost-effective and efficient manner possible for them as well.
FMA operates behind the scenes in a virtual, paperless environment, where we often don't require the use of the clients' valuable real estate space. This allows us to provide our services 'to anywhere and from anywhere in the world'.
From Boston to the Caribbean and even Africa, we utilize the most up to date technology as well as hosted SAAS solutions such as:
Right Networks – leading the way in hosted QuickBooks solutions, giving you real-time access to your accounting system.

Bill.com – allowing our clients to dramatically improve their vendor bill paying services.

BOX – a safe, robust solution for client file storage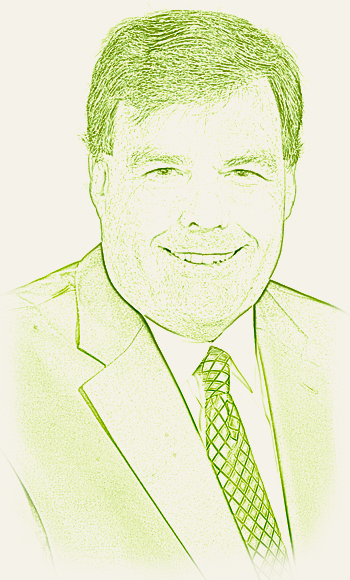 Jim welcomes the opportunity to combine his financial, administrative and information technology background, along with his passion for working in the non-profit sector, and hopes that in some small way, he can make a real difference in the non-profit community in which he serves.
Jim  founded FMA in 2005, and as Managing Partner, his combined experience spans over 30 years in a variety of financial services-related organizations. He has held key financial management roles in a variety of start-up ventures, including a London-based assignment involving initial setup and financial management operations in five countries.
Jim is particularly valued for his expertise in process re-engineering and the creative use of technology to bring about administrative and financial improvements and efficiencies.
He brings a long history as a volunteer in a variety of non-profit organizations, including his role as an adult advisor with teenagers in several
community outreach programs in Appalachia region of Kentucky, inner-city Philadelphia and the greater Boston area.
Jim has also developed considerable  experience working in Haiti and elsewhere in the Caribbean, and has implemented a variety of innovative, paperless technologies that have enabled FMA to provide outsourced accounting services to those and other developing countries.
These technologies have also enabled FMA to provide valuable financial data consolidation services to our U.S. based Foundation clients who provide non profit services to those developing countries.
Larry enjoys combining his finance, administrative, back office, operational and information technology skill sets with his passion for working in the non-profit and for-profit small sectors and for providing part-time CFO-level services for venture firms.
Larry Kramer, who joined the firm as a Managing Partner  in late 2011, brings to FMA nearly 30 years experience in various public and private organizations. He has held key senior financial roles in public companies such as GE and NewsEdge/Thomson, privately owned technology firms, Boston area top tier venture capital firm North Bridge, and Boston money management firm Pioneer Investments in leveraging his accounting, finance, and operations experiences. His GE Financial Management program experience, along with his Boston University MBA, followed his Rutgers University Economics and Finance education.
Larry is an active volunteer and fundraiser with Crohn's & Colitis Foundation (CCFA) Boston Take Steps Walks and The Pediatric IBD Foundation, as well as for a Walk for
Hunger, a pediatric cancer fund and neuroblastoma, and several towns' school fundraisers. He continues to be very successful as founder and lead singer fronting two local rock and roll cover bands. Their 27 fundraisers above have raised $1.825 million since 2009 for the above various charities, including CCFA's 2014-2018 annual $350K Walks on the Boston Common / Cambridge with both bands rocking 2,000 walkers.  He is also a past Board member of Boston's Financial Executive International Chapter and its Career Services Committee in helping thousands of individuals in-transition, has considerable experience running years of and totaling $500K cumulatively for United Way campaigns, and has taught Junior Achievement.
Jim Madison joined FMA in 2012, and he brings over 25 years of experience in various financial services organizations, and has held leadership positions within venture capital and other investment management organizations.
Jim was a founding member of The VIEW Group, which was among the earliest, pioneering U.S. based venture capital firms to enter and establish operations in India and invest in the U.S-India corridor. While at the VIEW Group, Jim led the financial operations of the firm for over thirteen years serving as Chief Financial Officer and built the firm's operational infrastructure and managed its growth to fifteen professionals with offices in two countries. Jim also served in operational leadership roles as a Partner and Chief Operating Officer at Pinyon Peak Capital Management, and previously, as Chief Operating Officer at Tisbury Capital North America, overseeing the U.S. operations of a multinational, multibillion dollar event driven fund.
Jim brings a strong passion for the non-profit community and a long history with nonprofit and charitable
organizations. He has served as a volunteer with the Big Brother Association of Boston as well as a past facilitator for Starlight Children's Foundation of New England. He is currently serving as a volunteer Mentor for BUILD, a non-profit organization that uses entrepreneurs to propel disconnected, low-income youth through high school to college success. Jim also currently serves as a volunteer coach for Ashland Youth Sports. Jim is a member the Boston Chapter of the Chartered Alternative Investment Analysts Association (CAIA) and is active in the Bentley University Executive Club. He received his B.S in Finance, with Honors, from Bentley University and also holds the Chartered Alternative Investment Analyst (CAIA) designation
Our clients consider us to be their trusted advisor and partner. We utilize secure, time-tested technological solutions, managed by people they can trust. We enable our clients to gain access to a wide range of services, from bookkeeping to Controller to CFO-level services, but only for the amount of time they need during the month. And best of all, we provide our services at a fixed monthly cost that is often no more than the price of a good bookkeeper. Our clients' locations have ranged from the greater Boston area to Washington DC, to developing countries such as Haiti, the Caribbean and Africa.
A non-profit start-up organization providing post adoption support services.
This organization provides innovative support services to clients trying to navigate through the complex world of pre and post child adoption. FMA provided this client with comprehensive initial start-up services, ranging from accounting system design and installation, IRS 1023 application support, lease negotiation and space build-out as well as assisting them with providing key banking and legal referrals. We also serve as their ongoing provider of outsourced bookkeeping and accounting and CFO services as well.
Two greater Boston area venture backed, for-profit technology start-up firms.
Two venture backed for-profit technology start-up organizations in the greater Boston and New Hampshire area chose FMA to provide them with a financial systems design that not only met their present needs, but also positioned them for future rapid growth. We were entrusted with providing them a comprehensive outsourced bookkeeping and accounting solution in addition to providing all back office operations, along with CFO level guidance on financings, modeling and issue resolutions.
An innovative, international, semester-abroad program for high school students.
Located in the Bahamas, this client chose FMA as their trusted advisor to assist them with streamlining their local accounting operations, providing annual support and advice with regard to their annual CPA audit, and we are an outsourced provider of international payroll services that met their organization's growing needs.
In addition to supporting the local school in the Bahamas, we also provide our outsourced accounting services to its supporting foundation here in the U.S.
For an interesting video presentation of this client  click here

For a fascinating video tour of the school facilities in Eleuthera  click here
A leading Boston-based non-profit organization transforming lives through employment
For over 137 years, this organization helped adults transform their lives through employment.
This growing non-profit client, with revenues of $4 million, chose FMA as their trusted provider for all their accounting needs. We were recognized for providing a smooth, seamless transition from in-house accounting staff to a comprehensive outsourced solution that exceeded their expectations. We were instrumental in not only streamlining and reorganizing their financial systems, reporting and procedures, but also provided annual savings to them of over $75,000.
For an interesting video presentation of this client click here
A local New Bedford, MA non profit, leading the way in Workforce Development
FMA was chosen as the trusted outsourced provider of accounting services for this $3.0 million New Bedford, MA-based leader in workforce development.   We provided initial redesign and implementation of a new accounting system that enabled them to account for over 25 programs.
We also significantly enhanced their disaster recovery capabilities by implementing a cloud-based accounting solution.   We also streamlined their existing financial operations by converting to a totally paperless documentation platform.
Additionally we restructured their accounting and financial reporting systems to comply with U.S. Government standards, and assisted in navigating them through their first A-133 audit.
A non-profit hospital quietly saving lives in the back-country of rural Haiti.
This 65 bed, 165 employee non profit hospital, located in the back country of rural Haiti, serving over 50,000 patients per year, asked FMA to provide a solution to consolidate and report their local financial results, in real time, back to their U.S. based parent foundation.
Additionally we restructured their financial systems to comply with U.S. Government standards, and were recognized as playing a key role in securing their first Federal grant. Additionally we also assisted them navigating them through their first A-133 audit, and managed their overall global audit support needs.
We were also valued for creating disaster recovery solutions for their financial operations that withstood the recent earthquake as well as a variety of hurricanes in Haiti as well.
For an interesting video presentation of this client click here
For a closer more detailed look at the hospital (A Destiny of Hope)  click here
We are valued by our clients for providing a wide range of cost-effective services from bookkeeping to CFO level services, but only for the amount of time they need during the month. And we can often do this for no more than the cost of a good bookkeeper.
Foundation Management Associates, LLC
One Boston Place
Ste 2600
Boston, MA 02108